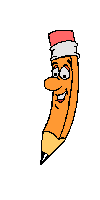 Note: Portions of this website are slow to load. This is due to the current heavy traffic on Sermon Audio, & internet.

How to Have Peace in Anxious Times
What Keeps you up at night? When your mind won't shut off and your anxiety escalates—you need a proven path to peace. In this practical booklet, Dr. J. Vernon McGee points you to Jesus, the One who promises to give you that unexplainable solace in anxious times. Download Your Free Copy Here.
Pastor Lawson on a Mobile App (and also Roku & Apple TV)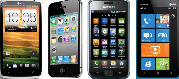 You can download a free Sermon Audio App from your device App Store. Archived audio and video is now available on your mobile device. Also, all Sermon Audio Live Webcasts are now available. Click here to get Native Mobile App details. You must download the free sermon audio app from your device app store and a free Roku App through the Roku app store. - In addition to these apps, (Live Streaming is also made available through Vimeo-LiveStream). Go to your device app store and download the LiveStream app. A LiveStream app is also available on all Roku devices from Roku app store, click here.
Current and Archived Sermons and Teaching by Pastor Lawson